The 2023 Kia Seltos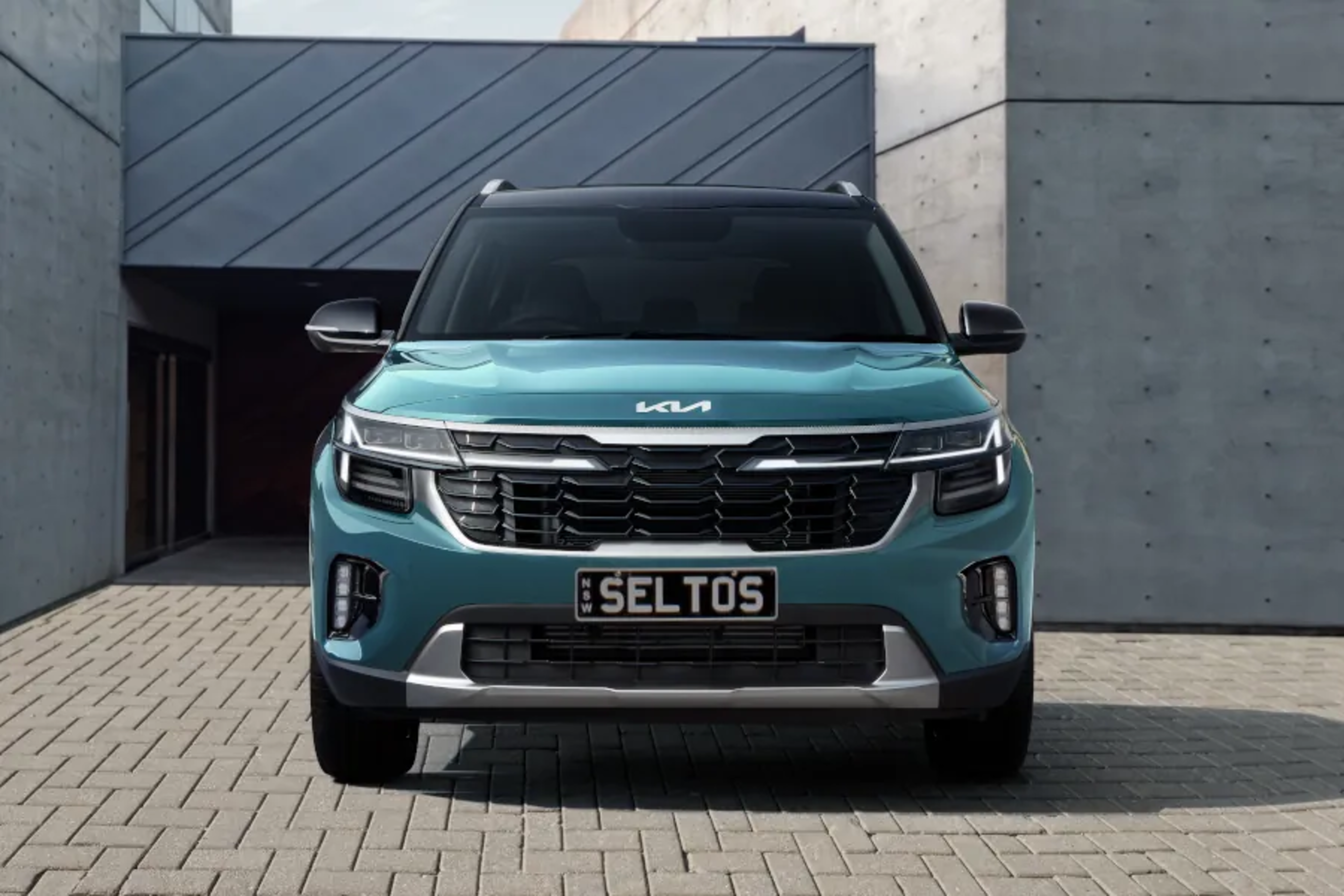 The 2023 Kia Seltos is a compact SUV that leaves a lasting impression with its stylish design, impressive performance, and an abundance of features. Despite its compact size, the Seltos offers a spacious and comfortable interior, making it an ideal choice for urban driving and exciting weekend getaways.
On the outside, the Seltos boasts a striking and modern design. Its bold front grille, sleek LED headlights, and distinctive body lines exude a sporty and rugged appeal. The compact dimensions make it agile in navigating through tight city streets, while its generous ground clearance ensures it can handle light off-road adventures with ease.
Step inside the Seltos, and you'll be pleasantly surprised by the generous space and thoughtful layout. The seats are supportive and provide excellent visibility, allowing you to enjoy the ride in comfort. The high-quality materials and modern finishes enhance the overall ambience of the cabin, giving it a premium feel. The rear seats can be easily folded down to create additional cargo space, accommodating larger items and providing versatility for your active lifestyle. The intuitive infotainment system features a user-friendly touchscreen display and supports seamless smartphone integration, ensuring you stay connected and entertained on the go.
Under the hood, the Seltos offers a responsive 2.0-liter four-cylinder that delivers ample power for everyday driving needs. Paired with a smooth-shifting automatic transmission, delivering seamless power delivery and an engaging driving experience. Features such as forward collision warning, lane departure warning, and blind-spot monitoring help enhance driver awareness and provide an extra layer of protection on the road, promoting a safer driving experience.
In summary, the 2023 Kia Seltos is a compact SUV that impresses on multiple fronts. Its stylish design, spacious interior, strong performance, and advanced safety features make it a standout choice in its segment. Whether you're tackling city streets or embarking on thrilling adventures, the Seltos offers a winning combination of style, versatility, and reliability.
Ryan Harvey, Manager of Network Rentals Gold Coast